CERAMIC COMPETITIONS AROUND THE GLOBE: NOVEMBER 2020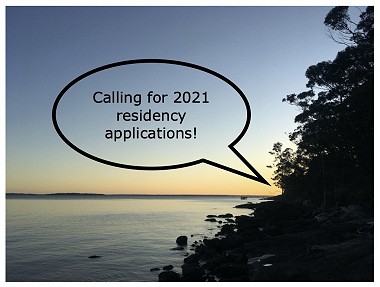 UPDATED 8 JANUARY 2021
AUSTRALIA & NEW ZEALAND
Entry Deadline: 31 January 2021
48th Muswellbrook Art Prize 2021
$10,000 Acquisitive Prize for Ceramics
Go HERE for more info.
Entry Deadline: 8 February 2021
Footscay Art Prize
$10,000 main prize
VIC
footscrayartprize.com/aboutfap
Entry Deadline: 28 February 2021
Arts ACT Funding $5,000 – $50,000
ACT
arts.act.gov.au/funding/arts-activities-funding
Entry Deadline: 2 March 2021
Australia Council for the Arts Funding
For projects starting after 1 June 2021
Go HERE for more info.
Deadline: 28 May 2021
Senini Award for Ceramics
Open to tertiary students, $3,000
VIC
mcclellandgallery.com/call-for-entries
Entry Deadline: 28 May 2021
Sculpture@Shaw
Exhibition dates –19 Sept 2021 $25,000 in prizes
ACT
belcoarts.com.au/shaw
Call for Artists
Strand Ephemera Outdoor Sculpture Festival
17–25 July 2021
Townsville, QLD
Go HERE for more info.
Open Call 2021
Public Art – Library Sculpture Plinth
Gallery Lane Cove, NSW
Go HERE for more info.
Open Call
Auckland Studio Potters AIR
NZ
ceramics.co.nz/artist-in-residence
EIO open for 2021
The Kaya Sulc Studio Residency, Noosa Hinterland
QLD
butterfactoryartscentre.com.au
Open Call
Eramboo Artist Environment AIR
Near Kuringai Chase National Park, Sydney NSW
eramboo.com.au/studios-residencies/artist-residency
Open Call
Fremantle Arts Centre AIR
WA
fac.org.au/for-artists/residencies/
Open Call
Ballarat Art and Lifestyle Retreat AIR
VIC
ballararetreat.com.au/artist-residency-program
Open Call
Dream Farm Eco Arts Retreat Huon Valley
1–29 March 2021
TAS
dreamfarmvillage.com/creative-residency
Open Call
Big Ci Artist Residency
Located on the edge of Wollemi National Park, Bilpin NSW
bigci.org/artist-residency/
Open all year round
ACT Arts Activities Funding up to $5,000
arts.act.gov.au/funding/arts-activities-funding
Open all year round
Regional Arts Fund Tasmania Quick Response Grants
$1,500: application submitted on last Sunday of every month for assessment
arts.tas.gov.au

INTERNATIONAL
EUROPE
Entry Deadline: January 2021
Ashurst Emerging Artist Prize
$10,000 GBP
UK
artprize.co.uk
Worldwide Network of Artist Residencies
resartis.org
Open Call for 2021 Residencies
Artist in Residence in remote location in Westfjords Iceland
ICELAND
gilsfjordurarts.com
Open Call
Chateau Orquevaux AIR
FRANCE
chateauorquevaux.com
Open Call
c.r.e.t.a Rome AIR
ITALY
cretarome.com
Open Call
Kunstkollektivet 8B Artist Residency in Unnerud
Ceramic and textile facilities
DENMARK
kunstkollektivet8b.dk/en/home/
Open Call
International Ceramic Studio
HUNGARY
icshu.org/residency.html
Open Call
Skopelos Foundation for the Arts
A.I.R. March through December; two weeks to two months.
Skopelos Island, GREECE
Go HERE.
Open Call
Wendy Gers: online mentoring and coaching as well as regular residencies and retreats on the French Riviera
ceramicsresidency.com
ASIA Submission period: 1–31 January 2021 Korean International Ceramic Biennale 2021
Grand Prize US$44,000, Residency Prize + others KOREA
kicb.co.kr/notice/view?no=271
Open Call
Artist Residency Thailand
Several different types of residencies available
Chiang Mai, THAILAND
artistresidencythailand.com
Open Call
Cloud Forest Collective Ceramics AIR
Spring, Summer, Winter; 3-month terms Taiwan cloudforestcollective.com.tw/residency
USA & AMERICAS
Entry Deadline: 15 February 2021
Anderson Ranch Arts Centre Spring AIR
Colorado, USA
Go HERE for more info.
Open Call
AIR Vermont Studio Centre
USA
vermontstudiocenter.org
Thanks to Julie Pennington for compiling this list. After several years of compiling this list Julie is stepping down. Please contact Vicki (mail@australianceramics.com) if you would like to take on the task.