SERIES 3: AUSTRALIAN CERAMICS ONLINE MASTERCLASSES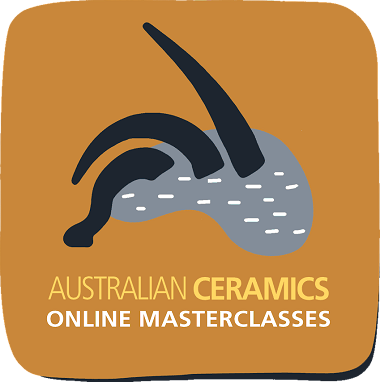 A brand new series of Australian Ceramics Online Masterclasses is now live!
Sophie, Ruby, David and Pie let us in behind the scenes to learn about their processes and unique skills. From wild cut-and-paste forms, colourful jewellery and kiln technology through to thoughtful tableware, we are very excited to share Series 3 with you.
Crafting Wares for the Table with Sophie Moran
Porcelain Jewellery – Colour, Pattern & Gold with Ruby Pilven
Flamboyant Form, Opulent Surface with David Ray
Talking Kilns and Firing with Pie Bolton
Each masterclass costs $90 and includes 3 x 30-minute lessons as well as exercises to work on at your own pace in your own studio. You will also have the opportunity to join the artists live in their studios (via Zoom) at the end of May 2022 to ask questions about their techniques and expertise. Sign up before mid-May to access the live session!
Series 3 Project Manager: Montessa Maack
Series 3 Videographer: Vee Shi; niustudios.com