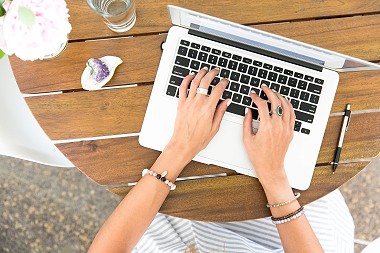 AUSTRALIAN CERAMICS WRITERS' RESEARCH PROJECT
In 2022, The Australian Ceramics Association (TACA) is launching the Writers' Research Project, providing opportunity for three writers (individually) to spend one week researching a ceramics collection, an exhibition, a ceramics studio program and/or other ceramic areas of interest. The writer would then produce a written piece of work for publication in The Journal of Australian Ceramics (JAC).
This project is an expansion of TACA's pilot project Emerging Writers Project which was run in 2020/2021. The pilot project was successful with four pieces published as a result, along with the payment of a writer's fee, editorial mentorship and publication for all participants. We've had lots of positive feedback.
In 2022, we want to build on this project and create more meaningful opportunities for ceramicists and writers to engage with the JAC and build professional development collaborations.
The Powerhouse Museum and Manly Art Gallery & Museum have both agreed to work with us on this new project, and we hope to assist you to connect with other institutions as required.
So, we want to hear from you!
Applications are now open for the Australian Ceramics Writers' Research Project.
PARTICIPANTS WILL BE OFFERED:
* One week's residency/placement within a ceramics collection and/or studio with access to the collection, archive and/or studio, with assistance in arranging this through The Journal of Australian Ceramics.
* Meetings with curators, studio managers, artists and/or librarians to support investigation of a collection item, curatorial theme, technique or artist
* Access to a personal desk/workstation for the week of their research
* A stipend of $1000 per participant to provide travel and accommodation support, with preference given to writers based in the state of the opportunity
* Editorial mentorship ahead of publication of a 1500-word article in one of the 2022 issues of The Journal of Australian Ceramics
* A $350 writer's fee for a 1500-word article
Applications are open to writers of all levels of experience and submitted writing samples may be either published or unpublished. The selected writer must be:
* Over the age of 18 years
* Based in Australia full-time in 2022
Keen?
To apply, please submit the following to [email protected], with the subject: AUSTRALIAN CERAMICS WRITERS' RESEARCH PROJECT
* A Cover Page with your name, address, phone number, email address and a brief outline of your current writing, research and interests.
* A Letter of Intent addressing your interest in participating in the Project, articulating your specific area of interest in the ceramics writing and which studio, collection, archive or other location you wish to spend time in; how it will be beneficial to you; and how it will contribute to the development of your research and writing practice. Maximum one page.
* A CV illustrating relevant study and work experience, previously published texts, personal projects and achievements. Maximum one page.
* A Writing Sample of up to 1000 words (this can be unpublished and preferably in a professional writing style rather than academic in tone).
Applications close at 5pm, AEST, Monday 2 May 2022.
All attachments should be submitted as Word or PDF files.
No late applications will be accepted.

Photo: Amelia Bartlett on Unsplash