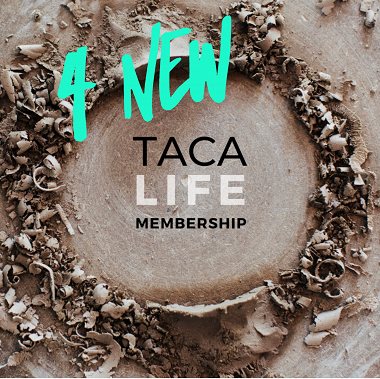 NEW TACA LIFE MEMBERS 2022
At the Annual General Meeting of The Australian Ceramics Association on Wednesday 28 September, 4 new Life Members were accepted – Les Blakebrough, Kevin Boyd, Greg Daly and Judith Inkamala. We congratulate them all!
Our criteria for Life Members is that they are outstanding leaders in ceramics and have made one or more of the following contributions to the field of ceramics:
1. Outstanding service to the Association over an extended period
2. Sustained commitment and service to ceramics beyond the formal requirements of their position including leadership and active contribution to the sector
3. Active leadership and outstanding contribution through innovative practice, curation, academic research or teaching and/or leadership at international, state or local level
LES BLAKEBROUGH
Les Blakebrough is a leading Australian ceramic artist and has contributed to the field of ceramics through innovative practice, academic research, teaching and leadership throughout his six-decade career. His work is held by all Australian state galleries, the Australian National Gallery and the Imperial Palace Collection, Tokyo. He has received numerous awards including a gold medal at the International Exhibition of Ceramic Art, Faenza, Italy. In 2005 he became the first artist to be honoured with a solo exhibition in the Living Treasures: Masters of Australian Craft series, curated by Object, Centre for Australian Craft and Design. He was Director of the Sturt Workshops, Mittagong, and taught ceramics for many years at the Tasmanian School of Art and was later Principal Research Fellow of the Ceramic Research Unit at the University of Tasmania. He has been the recipient of an Australia Council Fellowship and many Australian Research Council grants. In 2008 he was Senior Tasmanian of the Year, and he was made a Member of the Order of Australia (AM) in 2013.
Image below: Les Blakebrough, 2005, University of Tasmania; photo: Lynda Warner; courtesy Australian Design Centre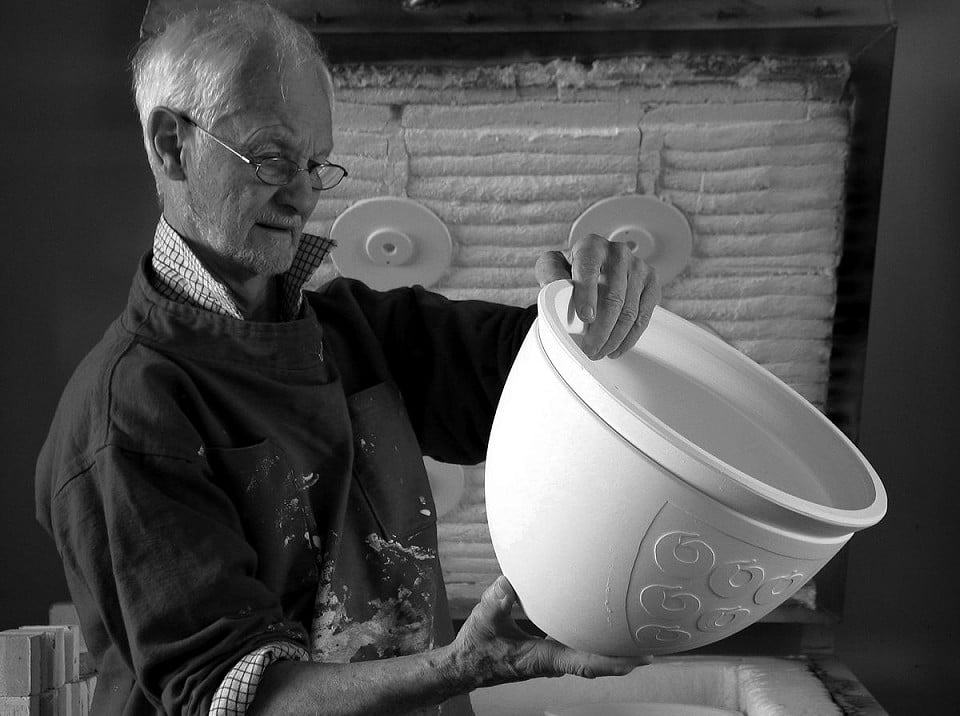 KEVIN BOYD
Since Kevin Boyd's initial training in 1976 at Bendigo CAE (now LaTrobe University), he has been committed to sharing his craft, providing countless students with training and opportunities to express their interests in clay. Kevin enjoyed a rewarding career at TAFE and in secondary teaching, and after retiring from full-time teaching in his 70s, he has continued his generous sharing of knowledge and experience of making, finishing, decorating, kiln building and glaze development through workshops around Australia. His passion and enthusiasm is still as genuine, fresh and contagious as when he was as a budding young student teacher. His personal ceramic practice has continued with participation in solo and group exhibitions. He is represented in public, corporate and private collections. Publications include Ceramic Form, by Peter Lane; and numerous articles in ceramic magazines.

Image below: Kevin Boyd, 2022; photo: Jack Balfour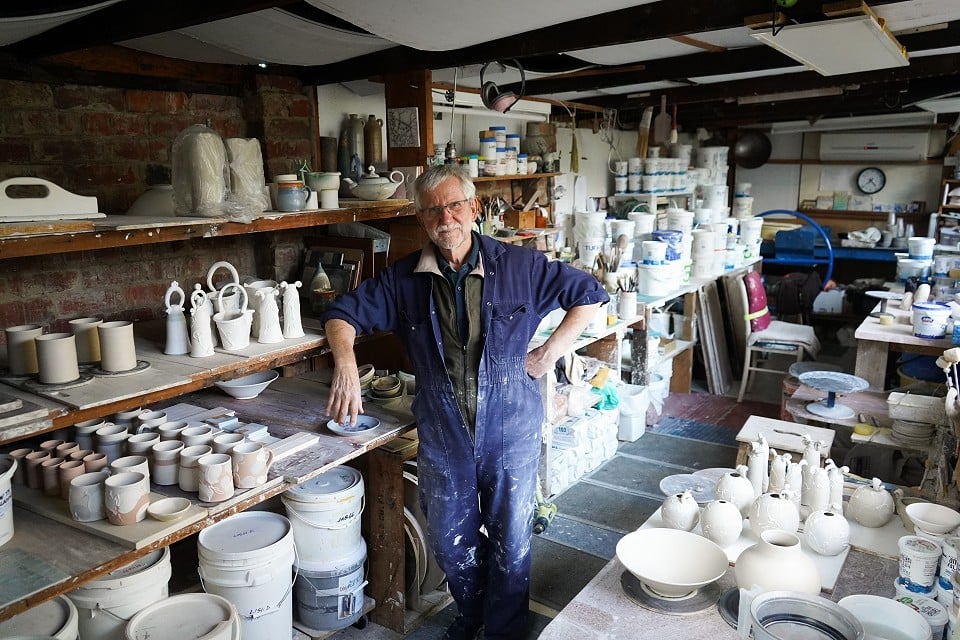 GREG DALY
Greg has worked with ceramics for almost 60 years. He is one of Australia's best-known makers having held 100 solo exhibitions and been included in more than 250 national and international group exhibitions since 1975. His work is held in hundreds of private collections and 80 national and international art galleries and museums (including the National Gallery of Australia and the Victoria & Albert Museum). He's known for richly glazed surfaces evoking landscapes and light. His research and use of lustre glazing over more than a decade makes him one of the world's foremost authorities on the practice. His work is represented in 24 international book publications, and he has received 36 national and international awards. He has written three books on glazes and was President of Craft Australia from 1992-1995. Greg's career has included a strong commitment to teaching. He is a visiting fellow at the School or Art and Design at ANU.

Image below: Greg Daly; photo: gregdaly.com.au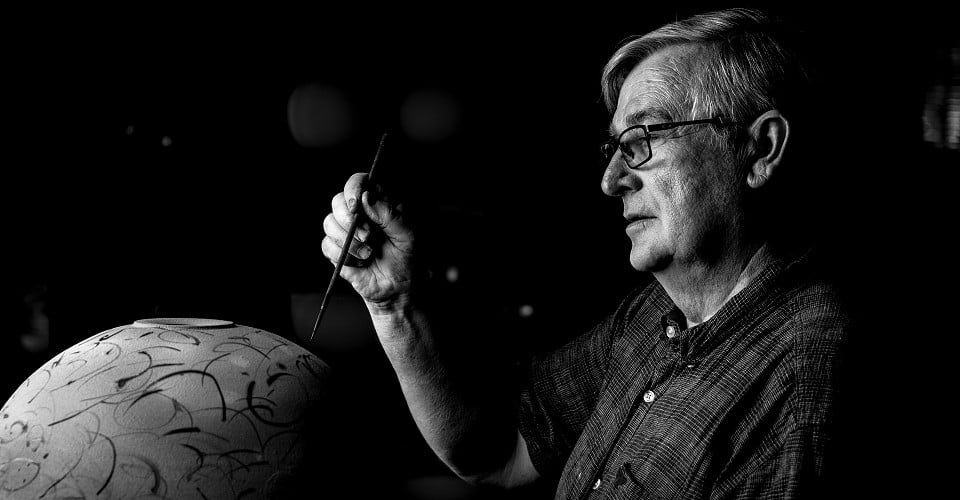 JUDITH INKAMALA
Judith Inkamala is a senior artist and director of Hermannsburg Potters Aboriginal Corporation in the Northern Territory. She has been working with clay for nearly 30 years and is a passionate and inspirational leader in her community. Her distinctive handpainted pots, with their sculptural lids, depict her lived history and connection to Arrente Country. She has taken part in over 100 group exhibitions both nationally and internationally and her work is widely collected, including being held in the Art Gallery of New South Wales, the National Gallery of Victoria and the National Gallery of Australia. She has been a finalist in the National Aboriginal and Torres Strait Islander Art Awards (NATSIAA) three times and this year she was awarded the 2022 Australia Council Award for Visual Art. Judith is strongly committed to sharing her cultural and ceramic knowledge with the younger generations of potters at Hermannsburg. Her contribution to her community, her audiences and to Australian contemporary art is extensive and significant.

Image below: Judith Inkamala, Palm Valley; photo: Bec Capp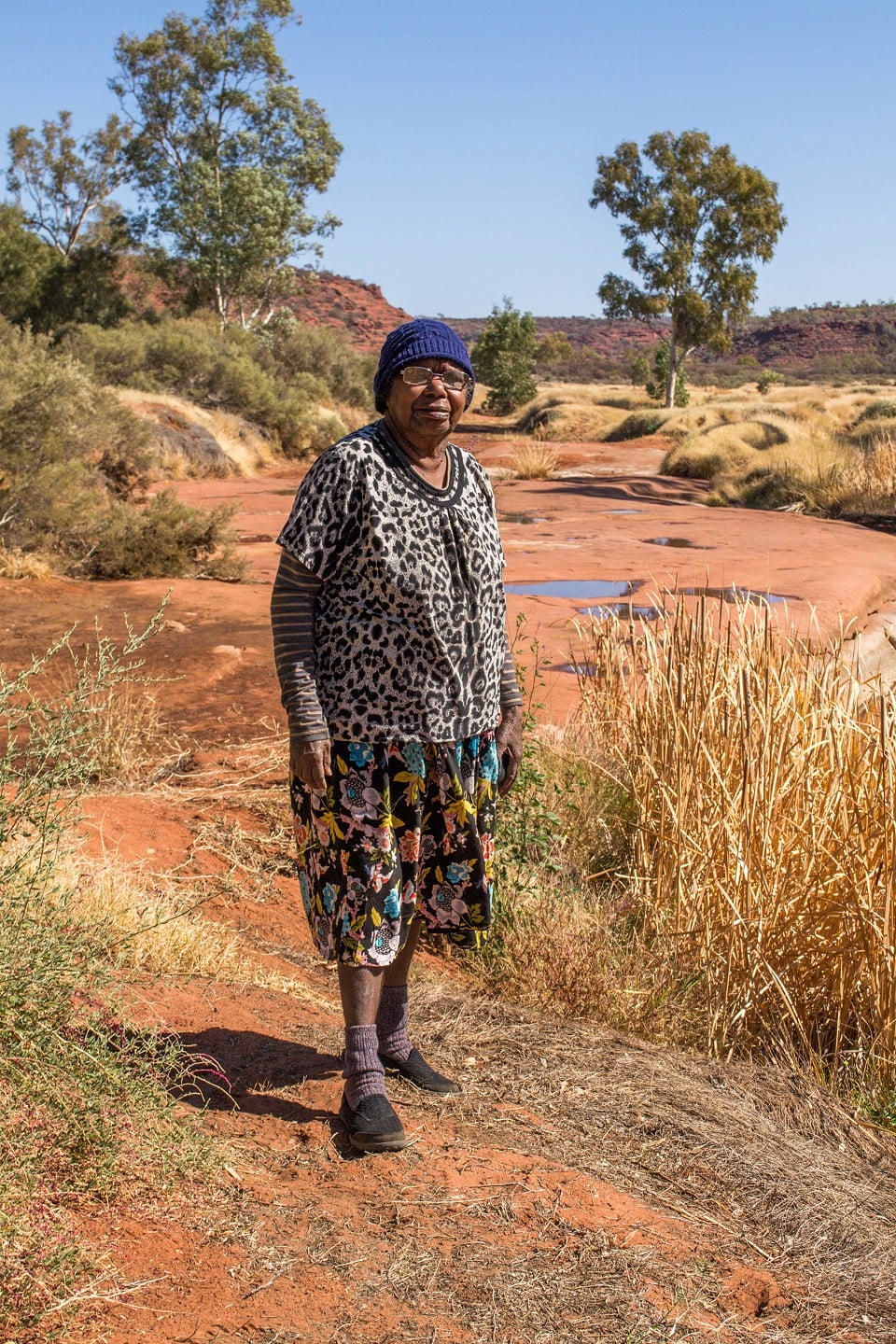 They join our current Life Members: Sue Buckle, Trisha Dean, Janet DeBoos, Pippin Drysdale, Neville French, Patsy Hely, Owen Rye and Leonard Smith.
Congratulations all!