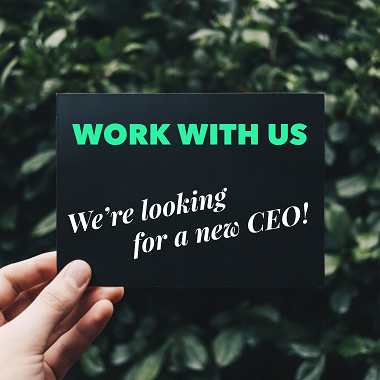 POSITION VACANT: CHIEF EXECUTIVE OFFICER, THE AUSTRALIAN CERAMICS ASSOCIATION
This is an exciting opportunity to lead a long-standing, not-for-profit arts organisation with national reach.

Position Description: Chief Executive Officer
Status: Full-time (negotiable). The role will require attendance at some out-of-hours events on evenings or weekends.
Location: TACA maintains an office in Alexandria, Sydney (Square 1 Studios, 32 Bowden St)
Reports to: Board of Directors, TACA
Number of Staff and Contractors: Three part-time staff (1.2 FTE) and 8 contractors
Salary: $80,000-$95,000 FTE plus 10.5% super, depending on experience. Reviewed annually.
Leave: 20 days annual leave
Availability: January 2023
Terms: The successful applicant will be offered a contract at will with a three-month probation period and 90 days notice of termination.

THE AUSTRALIAN CERAMICS ASSOCIATION
TACA is the peak body for ceramics in Australia with a growing membership of more than 1,600 spread across the country. The Association has strong networks and is in a healthy financial position. Membership is open to everyone interested in Australian ceramics, including professional ceramicists and potters, hobbyists, teachers, students, curators, collectors, writers, academics, and enthusiasts. Our members are the heart of our organisation.
TACA publishes The Journal of Australian Ceramics (JAC) three times a year, compiles a weekly enewsletter, creates educational resources, such as webinars on topics of interest, offers group public liability insurance, organises an annual open studio event and holds a selective exhibition for members every two years. TACA also oversees a national ceramics conference, the Australian Ceramics Triennale, and participates in other one-off events and programs.

MISSION STATEMENT
We advocate for and on behalf of our members, and our community, to strengthen ceramics in Australia.
We connect with established ceramic groups such as societies, clubs, study groups, and associations and with those who exhibit ceramics such as galleries, artist-run spaces, retail shops, online stores, and public institutions.
We value and support those who provide services and opportunities to ceramic practitioners, such as suppliers, competition organisers, artist residencies, workshops, classes, and tertiary ceramics education.
We reach out to the broader public to inspire, inform and connect people with Australian ceramics. We work to spread the excitement and passion of ceramics throughout Australia so that everyone has the opportunity to recognise, experience, and value ceramics in their daily lives.

CHIEF EXECUTIVE OFFICER
The Chief Executive Officer (CEO) of TACA acts as a conduit between the programs and strategic ambitions of the Board and the organisation's membership. The position provides an opportunity to play a vital role in supporting, shaping, and strengthening the ceramics community across Australia, building on TACA's long history.
This role will suit a strategic thinker who is ambitious to lead change and growth. You will enjoy a hands-on role and be flexible and adaptable. Your interpersonal skills and professionalism will support your outstanding ability to communicate fluently with a diverse range of stakeholders, foster community, and lead TACA to its next phase.

PURPOSE OF THE ROLE
The CEO provides a range of high-level executive, administrative and project support to the Board of Directors. This includes providing strategic advice, managing communications and implementing strategies to support the achievement of the organisation's strategic plan and operational objectives.
Key Responsibilities:
1. Be the public face of TACA representing the organisation to external parties, including the general public;
2. Implement TACA's strategic plan in the pursuit of our purpose and ensure compliance with all relevant rules and regulations;
3. Improve the financial performance of TACA with a view to enhancing services for members and streamlining administration. (TACA has recently adopted a new membership software platform and integrated cloud services.);
4. Provide confident leadership and oversight, including financial management, governance and compliance of all of TACA's projects and programs, as well as the operation of a separate entity, the Australian Ceramics Triennale Ltd;
5. Manage employees and contractors (and occasionally volunteers), and review their performance, to ensure all our operations are efficiently resourced;
6. Provide high-level oversight of publication of The Journal of Australian Ceramics, including attendance at Editorial Advisory Group meetings;
7. Develop promotional activities to increase membership and public awareness, as well as deliver educational content on a range of topics to benefit members and soon-to-be members;
8. Report to the board of directors elected by members and facilitate working groups as required, including organising board papers and meetings and acting as Company Secretary;
9. Ensure strong relationships with TACA's members, suppliers, directors, partner organisations, supporters and relevant government and non-government bodies to advocate on behalf of the association.

Selection Criteria:
1. Leadership, preferably in a visual arts, design or craft organisation, with solid experience of managing employees and contractors, budgets, partnerships and promotional activities;
2. Experience developing and managing projects or programs that align with strategic and operational objectives in collaboration with a board, committee or management group;
3. The ability to represent the organisation, develop and manage partnerships with key stakeholders and engage with communities at all levels;
4. Strong communication skills and knowledge of digital marketing methods;
5. The knowledge and experience to identify and develop opportunities for an organisation to expand its membership base and revenue, including grant funding;
6. A commitment to working in a collaborative and cooperative manner with employees, members, directors and with key external individuals and organisations;
7. Capacity to recruit and motivate staff in an inclusive environment and knowledge of the factors that contribute to a positive, safe and inclusive work culture and compliant workplace;
8. Knowledge of the visual arts and ceramics in particular, with an ability to communicate confidently with artists, makers and other stakeholders on these topics and the curiosity to keep learning;
9. Broad networks in the arts, philanthropic, and government sectors at state and national levels would be an advantage.

TACA values diversity and inclusion and we encourage candidates of all backgrounds who meet the criteria to apply. We are open to proposals for flexible arrangements, including working hours, job sharing and working remotely.

HOW TO APPLY
To apply, please email Kate Jones, TACA President, at [email protected].
Attach a letter outlining your experience and suitability, directly addressing the selection criteria (maximum three pages).
Please also attach a copy of your cv, including the names and contacts of two referees.
Email your application before 9 am (AEST) on Monday 21 November 2022 and make the subject of your email TACA CEO Application – [your name].

Further information:
TACA's annual reports and strategic plan are available online HERE.
For more information contact Kate Jones, TACA President, on 0402 418 303 or [email protected] .