Board Director Announcement
The Australian Ceramics Association is thrilled to announce the appointment of Hannah Kothe and Alfred Lowe to the Board of Directors.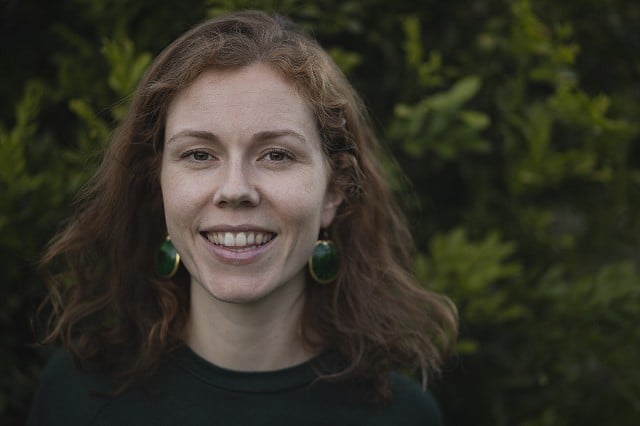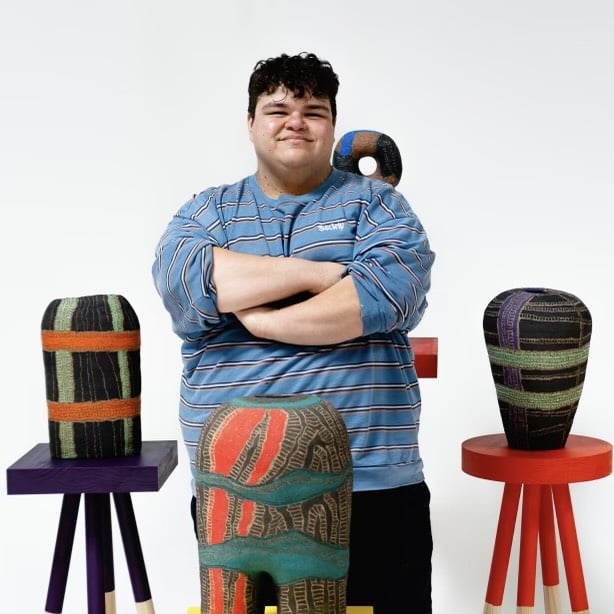 Hannah and Alfred join Directors Kate Jones (President), Mike Hall (Treasurer), Diamando Koutsellis, Jackie Gasson and Debbie Pryor (Secretary and CEO).
The inaugural call for Board Director submissions attracted an outstanding calibre of applications from around the nation, mirroring the breadth and diversity of our ceramics community.
The appointment of Hannah and Alfred draws on their experiences within not-for-profits, arts organisations, and their passion for advocacy, community and ceramics. Their applications reflected our own organisational ethos and supported our aims to grow our network of national ceramicists. In connecting ceramicists with each other and the broader public we will provide greater development and presentation opportunities to the community.
As a national organisation, The Australian Ceramics Association Board and staff are based across South Australia (Ngankiparinga and Kaurna) New South Wales (Gundungurra - Wodi Wodi, Gadigal and Carigal lands), Queensland (Kabi Kabi and Jinibara land) and Northern Territory (Mparntwe) and Victoria (Naarm).
Kate Jones, Australian Ceramics Board President says:
"The response to our first callout for Directors was outstanding and demonstrates the strength and enthusiasm of our community. I am delighted that Hannah and Alfred are joining us on the board of TACA; their experience and passion are inspiring. The rest of the board and I look forward to working with them on the next phase of our continued development and in serving our members."

Hannah Kothe, Australian Ceramics Board Director says:
"As a writer and artsworker with a deep interest in ceramics, I'm delighted to join the TACA board. My love of the medium was first developed through my work with Ernabella Arts and all the incredible ceramic artists working there, as well as the visiting mentors who I have met and learnt from. I'm inspired by the collegiality of the ceramics community and excited by the opportunity to bring my skills and knowledge to the TACA board."

Alfred Lowe, Australian Ceramics Board Director says:
"It's an exciting time to be a ceramic artist in Australia. We've seen a resurgence in the craft and with that a whole wave of new artists, like myself, who are incorporating ceramics into their practice. Ceramics can be an isolated practice and it is my aim to develop and expand our membership to reach out to those who may have felt like they aren't a part of the traditional ceramics community. I am thrilled to join the board and play a part in this new phase for TACA."
BIOGRAPHIES
Hannah Kothe (based in Mparntwe/Alice Springs / NT)
Hannah is a writer and arts manager based in Mparntwe (Alice Springs.) She has spent the last decade in Central Australia supporting First Nations artists, writers and their artist-owned art centres.
She has held leadership roles at Ernabella Arts, the Indigenous Art Code, Papunya Tula Artists, Nyinkka Nyunyu Art & Cultural Centre and consulted for art centres and arts organisations across the NT and SA. In these roles she supported artists, artsworkers and writers to develop and deliver creative projects, grow their businesses and sustain and maintain cultural practice. She has been on the board of Art Monthly magazine since 2015. Hannah is currently the Development Manager for the NT Writers Centre. Hannah's writing is published in leading inter/national art magazines and since 2018 she has co-authored a number of bi-lingual (English and Pitjantjatjara) articles with senior Ernabella artist and writer, Tjunkaya Tapaya.
Prior to moving to the desert, Hannah worked at the University of Sydney Art Collection. She has a Bachelor of Arts (Hons I) in Art History and Indigenous Studies from the University of Sydney. Hannah brings considerable experience in grants writing, philanthropy and fundraising to the Board, in addition to marketing and business development.

Alfred Lowe (based in Kaurna Yerta / SA)
Alfred Lowe is an Arrernte person from Snake Well in the central desert, north of Alice Springs. He moved to Adelaide in 2014 to pursue University studies and started making ceramics in early 2021. He conducts his daily practice at the APY Studio in Adelaide.
Alfred uses clay/ceramics to explore themes of Country using form and texture informed by his intimate knowledge of the central desert landscape. He hand builds forms, creating organic vessels, and applies underglazes and a range of mark-making to the surface.
Central Australia is a politically and racially charged region and this has fuelled Alfred's keen interest in politics and racial justice. In particular how culture and identity are navigated and manifested in modern times. Before becoming an artist Alfred worked in politics and public policy and brings this along with a thorough understanding of organisational structures to the Board.