HELD: CALL FOR APPLICATIONS TO EXHIBIT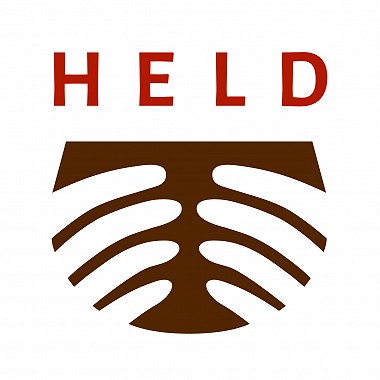 HELD
AUSTRALIAN CERAMICS MEMBERS EXHIBITION 2024
CALL FOR APPLICATIONS


ABOUT THE EXHIBITION:
Accompanying TABLED at Manly Art Gallery & Museum (MAG&M), HELD continues the exploration into what nourishes us. HELD as a thematic continues the opportunity for functional tableware to be exhibited within the gallery space, while also being open to sculptural works that respond to the narrative of the title.

Presented on one continuous shelf around the Manly Art Gallery & Museum's Rubbo Gallery, HELD will feature 90 small artworks by TACA members. The depth and width of each piece will be 15 x 15cm or less, and can be up to 40 cms in height. The work can be any utilitarian or sculptural item that lends itself functionally or narratively to the exhibition title.
HELD; carry, bear, clasp, embrace, hold on to.
As both a verb and a past tense HELD may refer to the experience of holding an object (physically and emotionally) or the way in which a memory is manifested. This duality invites both functional and experimental works to be exhibited.
This exhibition will showcase the diversity and excellence of contemporary Australian ceramics providing 90 TACA members with an opportunity to exhibit, promote and sell their recent work.
HELD will be presented at Manly Art Gallery & Museum (Sydney, NSW) from 19 April – 9 June 2024. An online catalogue of the works will be created through social media. Artists will be requested to provide up to three images and a 100 word artist statement for an online catalogue. Allow your audience to view and read about your work in their hand HELD device.
CURATORIAL TEAM
The Curatorial team will be made up of representatives from The Australian Ceramics Association and Manly Art Gallery & Museum.
ELIGIBILITY AND KEY INFORMATION
- The applicant is required to be a TACA member at the time of submitting the HELD proposal, through to the close of the exhibition (9 June 2024).
- One work and one application per artist.
- All work must be for sale (include commission details here).
- The exhibition has been designed around the specifics of an object measuring no larger than width and depth 15cm x up to 40cm per artist. Please ensure works are indeed within 15 x 15 x 40cm. Works larger than these dimensions will not be exhibited and will be returned at the artists cost.
- The work must be recent, made after January 2022.
- Ninety potters will be chosen for the HELD exhibition.
- All work to be made out of clay.
APPLICATION PROCESS
Applications submitted online, via the link below. Please prepare the following information for your application:
• name, contact email, phone number and address. Aboriginal name of Country. Website/Instagram. Please include you identify as First Nations/Torres Strait Islander and your preferred pronouns.
• Biography (three para maximum)
• CV (two page maximum)
• 3 images of the actual work you propose to be exhibited, this image will be used for publicity
• A short (100 word) statement about the work you are submitting. If your application is successful this statement will accompany your work on the HELD Instagram campaign
Please note the form does not auto-save, please prepare the above information before beginning the online form. Emailed applications will not be accepted.
Emailed applications will not be accepted. However, if you have any enquiries please direct them to [email protected] or call 1300 720 124

IMPORTANT DATES
Applications open: Tuesday 1 August – Monday 2 October, 5pm
Notifications: November
Delivery of work: to arrive at MAG&M between 1 - 15 April 2024
Exhibition dates: 19 April – 9 June, 2024
Exhibition venue: Manly Art Gallery & Museum
Identity design: Katja De Carvalho